CONCRETE PLAYGROUNDS
Skateparks from around the world. Concrete and wood that transform into playgrounds of possibility for the skaters that use them.
Steppe Side Relics, Malmö, Sweden
Steppe Side Part 2, Malmö, Sweden
Boobs Bowl, In The Woods, Malmö, Sweden
I'd heard rumours of a secret DIY bowl in the woods in Malmö. One day I set out, just like my heroes from my favourite '80s adventure movies, and looked for clues until I found it. Or it found me. Shortly after, it was destroyed.
The VB Ramp, BSP, Auckland, New Zealand
All summer, new things would appear, built by those that loved this park. It rarely looked the same three days in a row, and each time I came back I'd be excited to see what was new.
BSP, Auckland, New Zealand
BSP, my favourite skatepark in New Zealand. Despite its humble size it became a daily sanctuary. The local DIY crew, Broke Landscapes, always keeping things interesting with new additions to keep boredom away.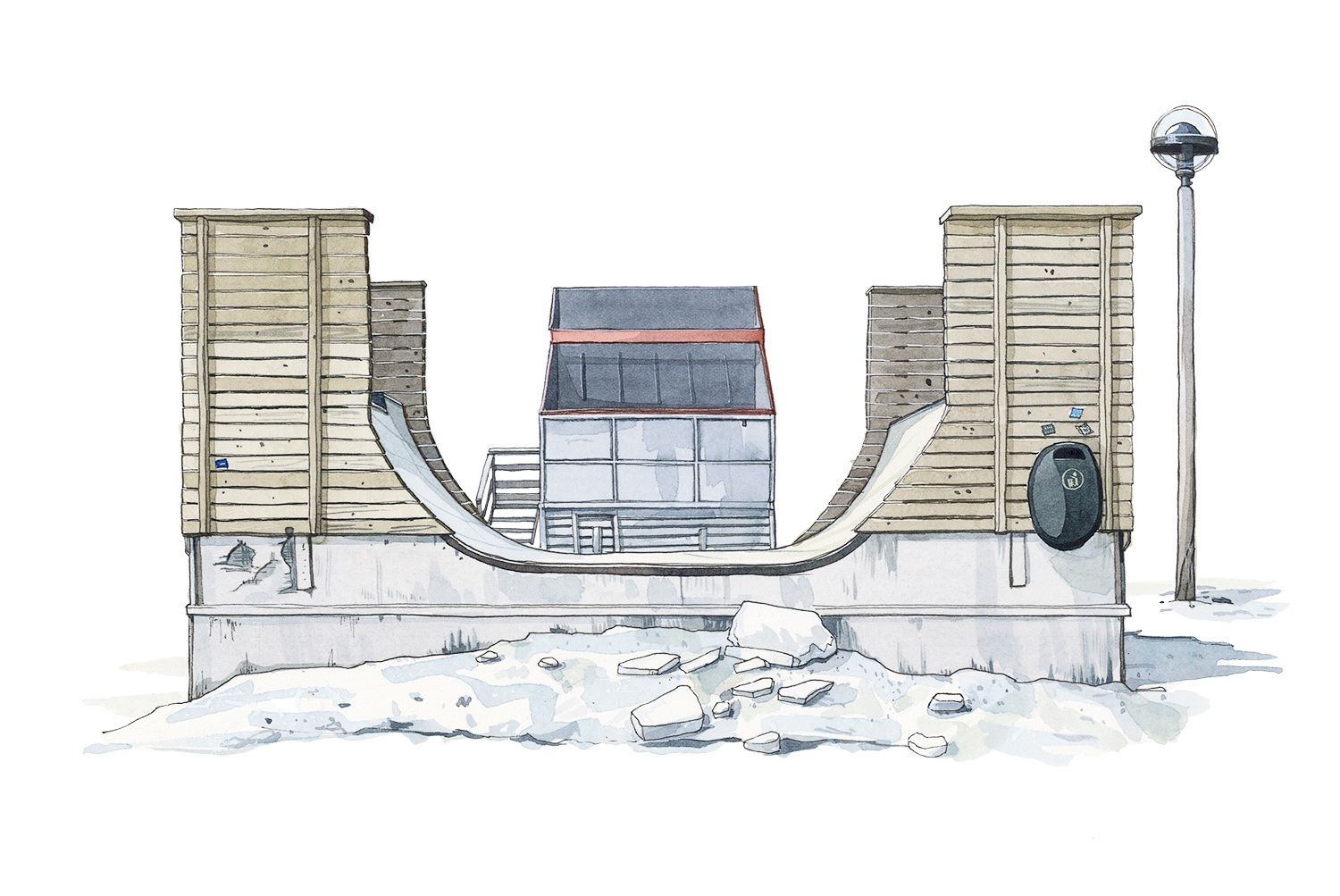 Svalbard Miniramp
Possibly the world's most northerly miniramp, in Svalbard the Norwegian Archipelago between Norway and the North Pole.
Asira Al Shamaliya, Palestine.
Frontside Gardens Skatepark, London